Trip Archive
Weekends of April 30th, 2016 and May 7th, 2016:
Clearing, clearing and more......clearing!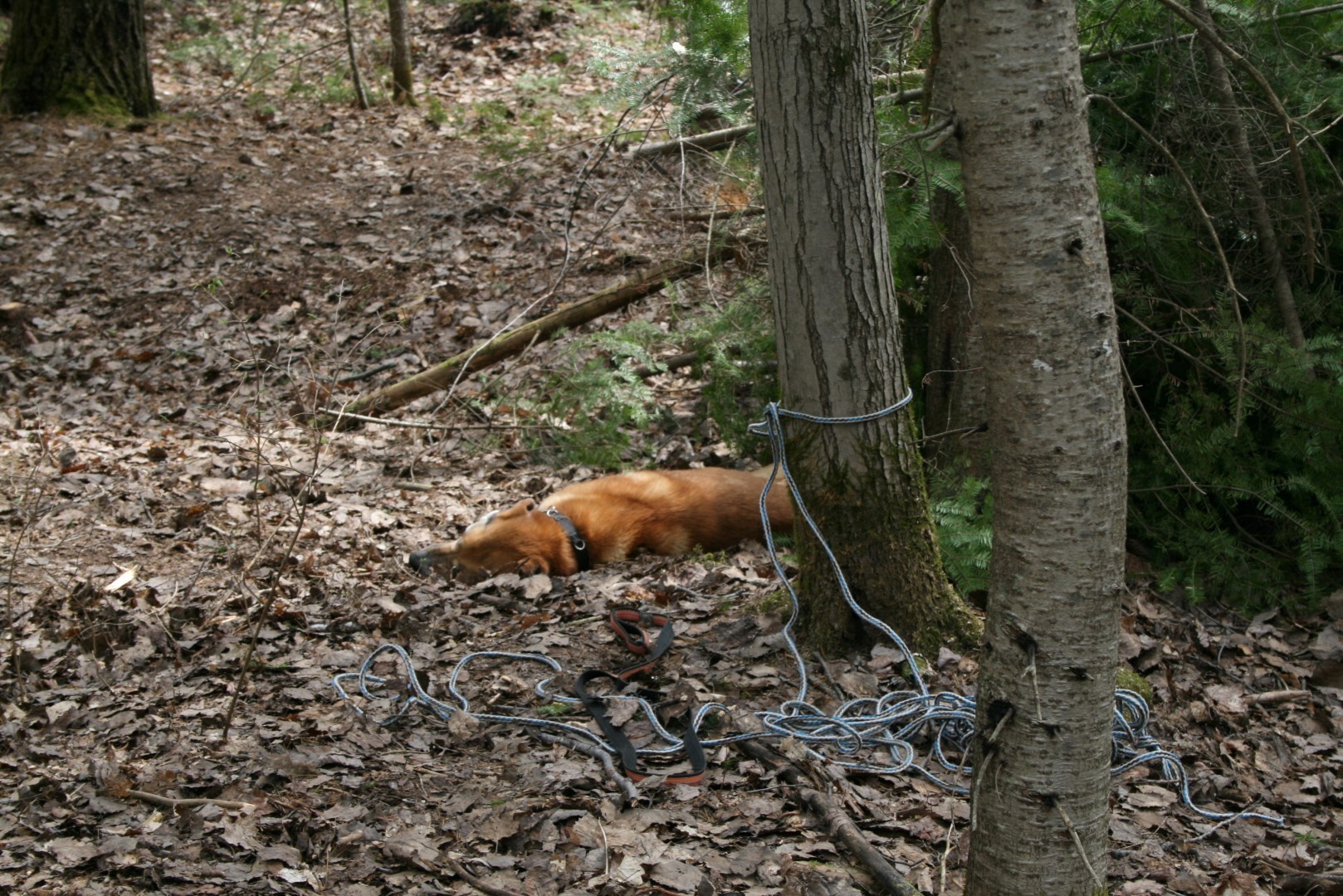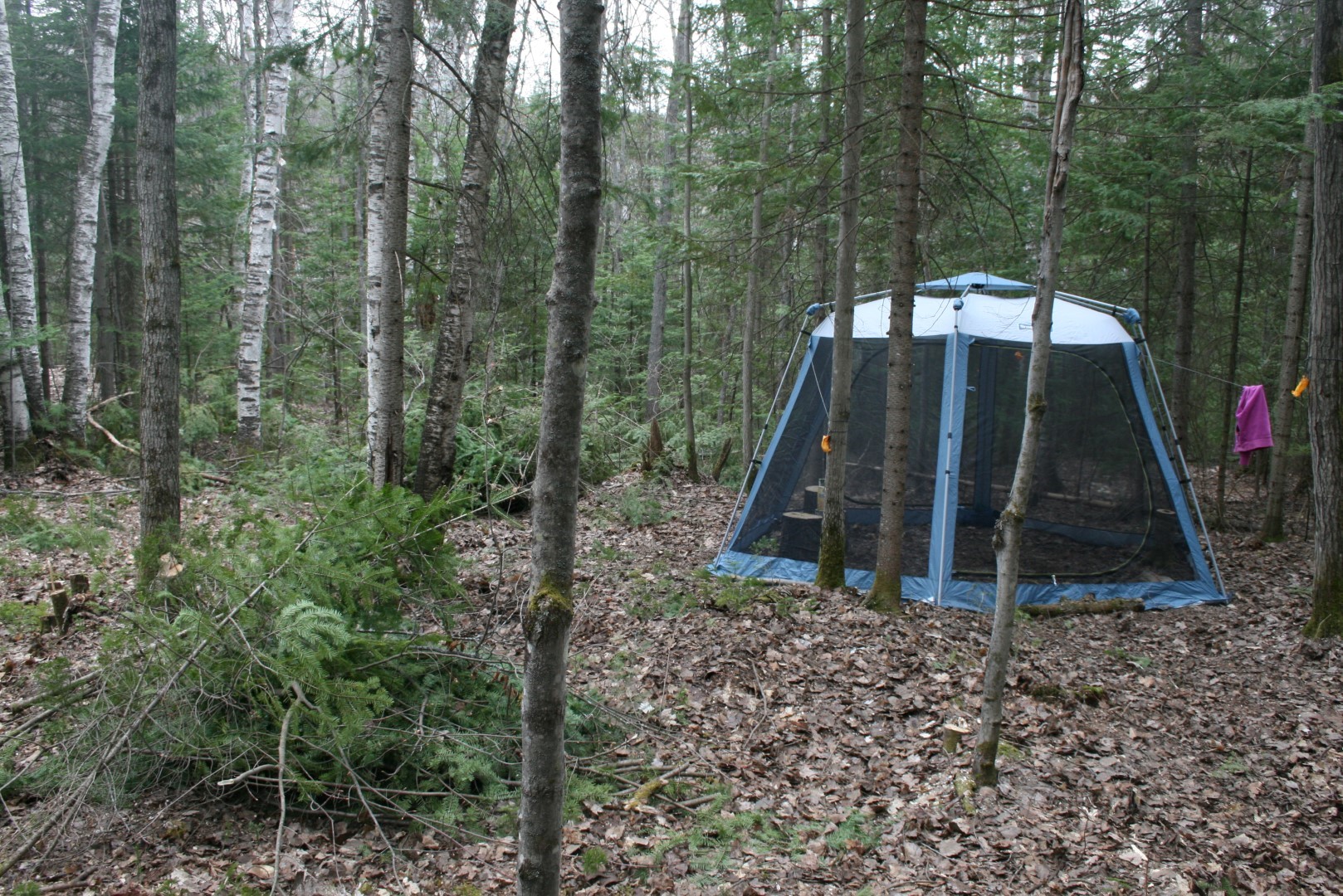 Weekend of June 25th, 2016:
More clearing, hauling materials to start the screened in shack
and the culvert got installed so we piled stone around the sides to dress it up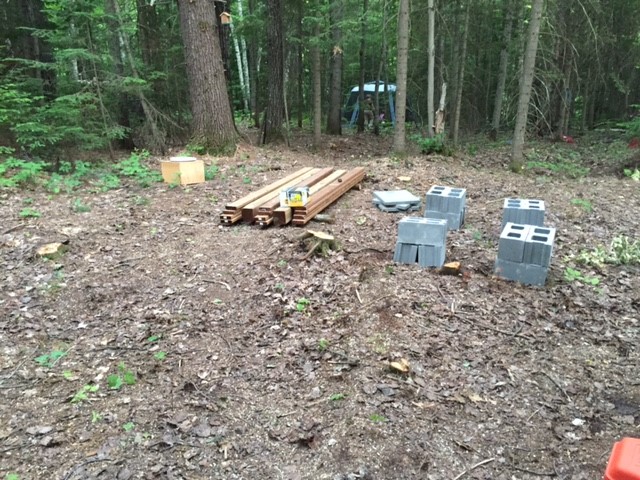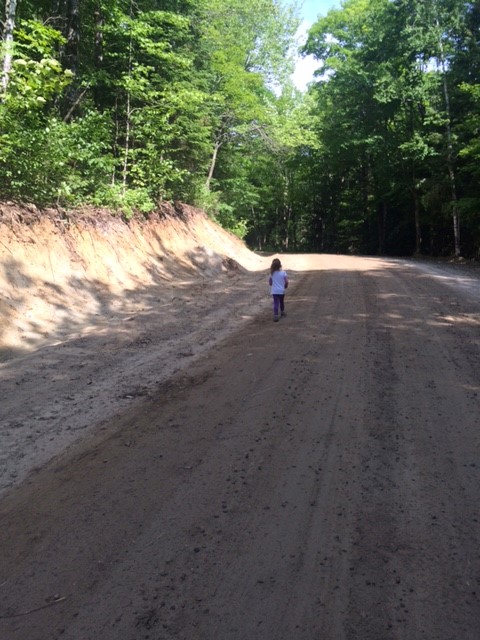 July 1st, 2016 (Happy Canada Day!):
We only had a half day but we managed to get the footings and floor framing done
Weekend of July 16th, 2016:
Started rough framing of screened in shack and caught "penny hoppers"
Weekend of July 30th, 2016:
Finished a lot of the rough framing of screened in shack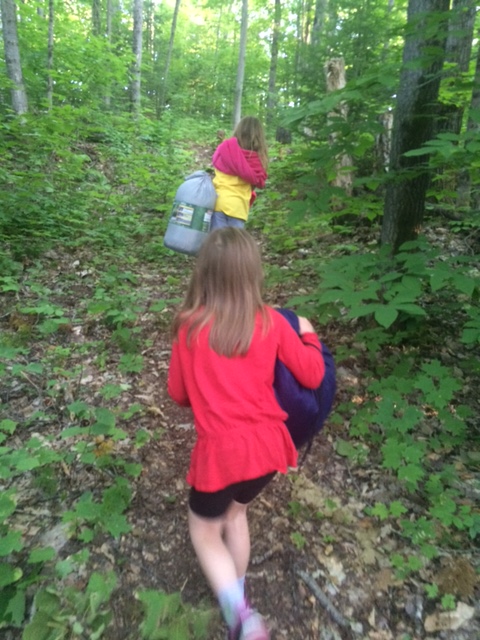 Weekend of August 6th, 2016:
We weren't at camp but we built some doors for the screened in shack
as well as loaded up the truck with gear and the rhino for a pre-trip to camp before vacation time!
Week of August 13th, 2016:
Got a good start on our bunkie cabin and made the gazebo a little more homey.
Some rainy weather slowed things down slightly but we did our best to work around
what mother nature threw our way and made some time to explore some local trails,
hit the beach, visit neighbours and relax with a cold beer now and then!
(this is week one of our three week vacation, so more updates to come)
Weeks of August 22nd and 29th, 2016:
After a quick trip home to check on things there, we returned ready to get more work done.
All in all, we did pretty good. We left with a steel roof on the gazebo, a dog house
(project accomplished by Katie and the girls) and a bunkie complete with a front door,
chimney (woodstove coming soon), steel roof and a partially finished sleep area.
After three weeks of living out of a tent, we were happy to spend the last few nights sleeping in the camp we built!
We also took some time to visit family in North Bay and do a few days trips canoeing and sightseeing.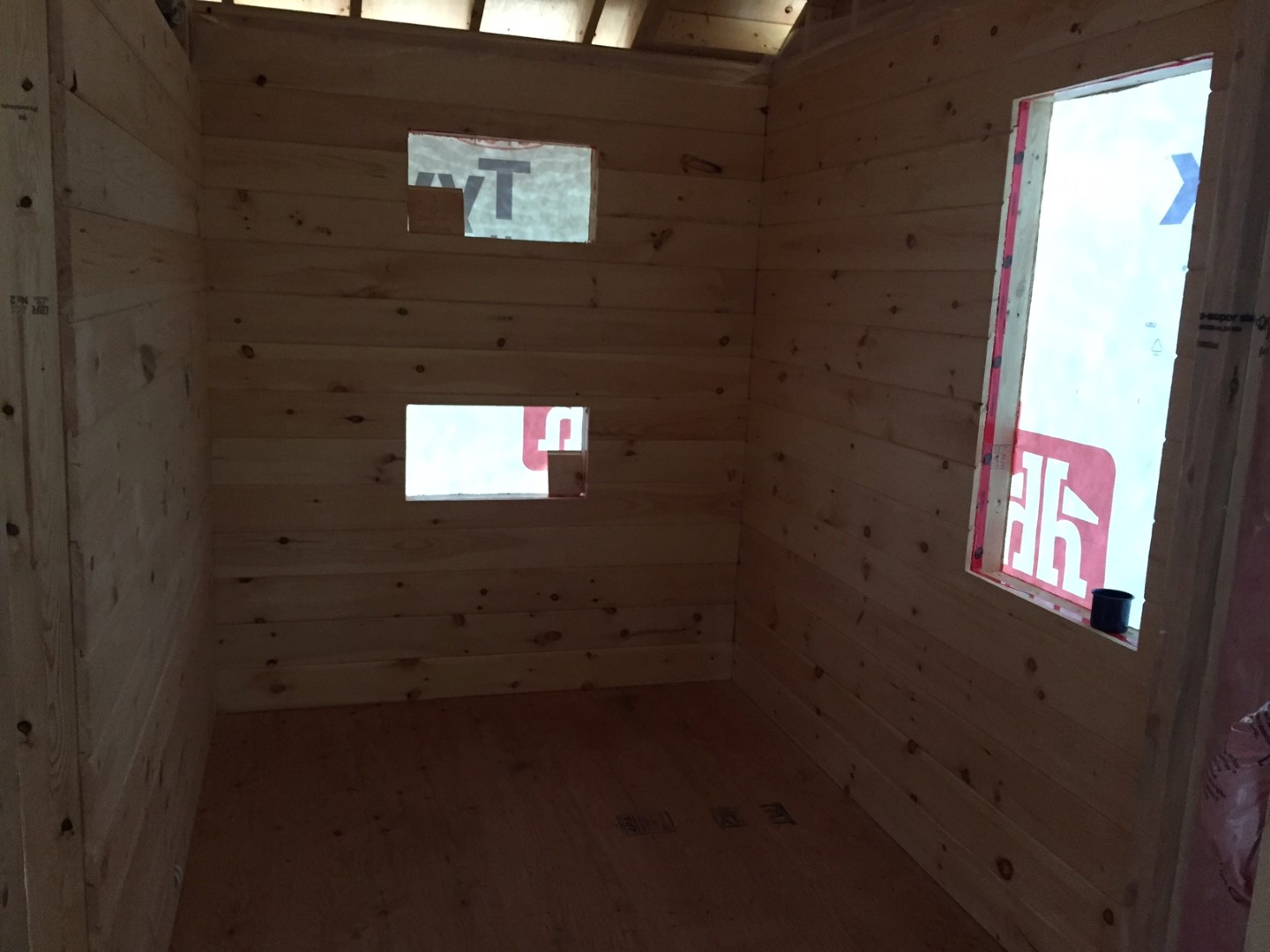 Weekend of Sept 17th, 2016:
Heat! We have heat! After a couple of cold nights we were happy to have even a bit of heat.
The soffit section of our ceiling is still wide open as is the peak vent.
Also, the building is, for the most part, uninsulated, so it's tough to get the place very warm.
But, on a cold damp day, any heat is great!
Long story short, we were unable to complete the cement board behind the stove, but this will happen soon.
Next spring we'll do tile on the floor and stone on the walls.
The Rhino proved handy in hauling the stove up the hill, on Sunday we treated her to a mud bath to say thanks!
Weekend of Sept 24th, 2016:
Katie had a talk to give in Boston so it was the girls and I Friday night / Saturday.
With mama bear gone, work slowed a bit but we still managed to get some stuff completed.
The girls got a chance to try out the new "Bear Archery 1st Shot" bows, they were pretty excited about that!
We picked up Katie in North Bay sunday morning and enjoyed a gorgeous fall day.
Weekend of October 8th, 2016:
Happy Thanksgiving!
Ceiling insulated and some pine put up in what will be the bathroom!
Besides that we took some time to hang out with family as well as go for a hike / hunt.
Weekend of October 22nd, 2016:
All windows are now in and the vapor barrier is completed on any spot that was previously insulated.
Although we still have much work to do, we are happy to be to this stage as the camp can now support winter trips!
Saturday night dipped down below freezing and there was a few hints of flurries in the air, we were happy to have a cozy cabin.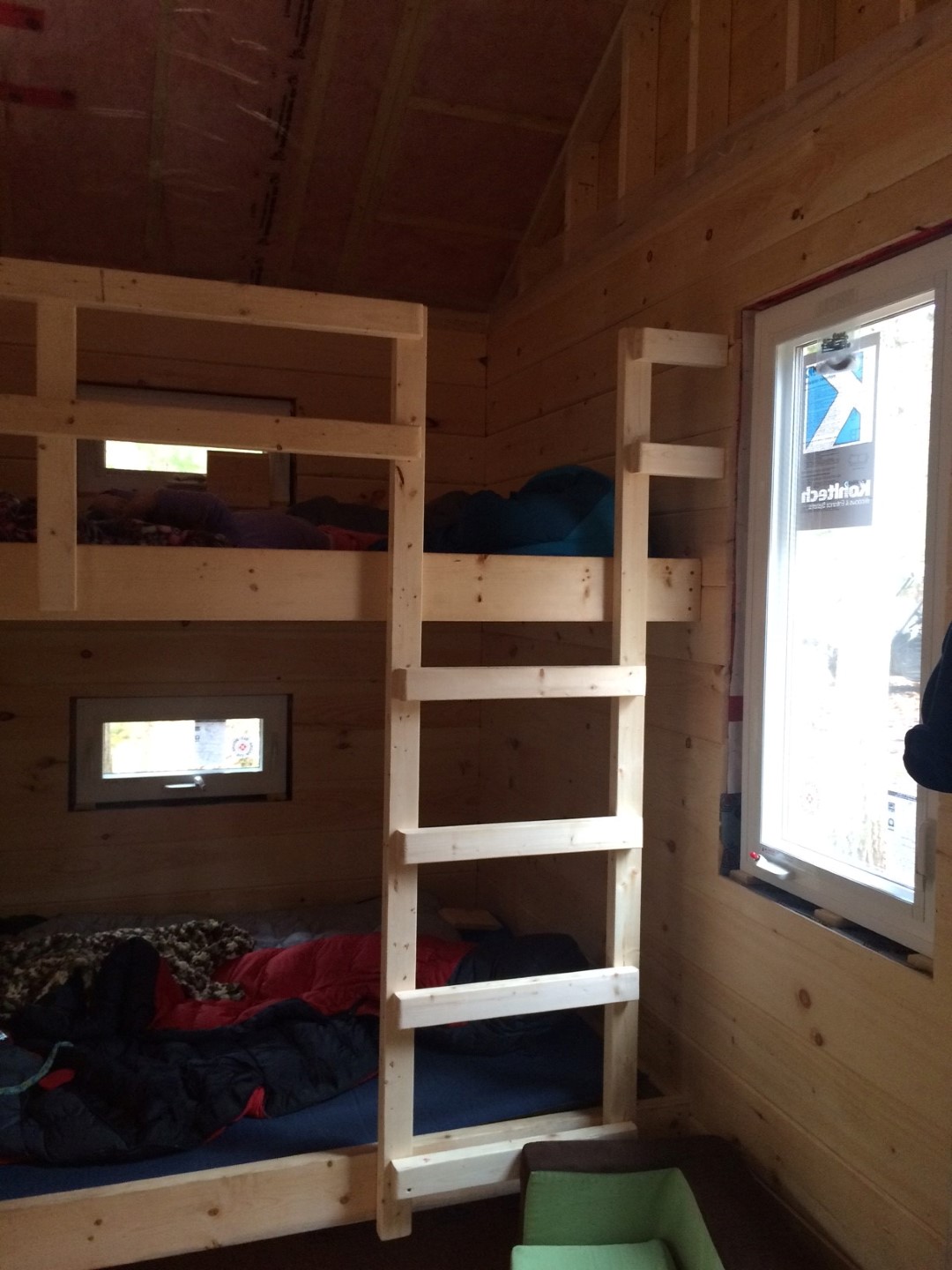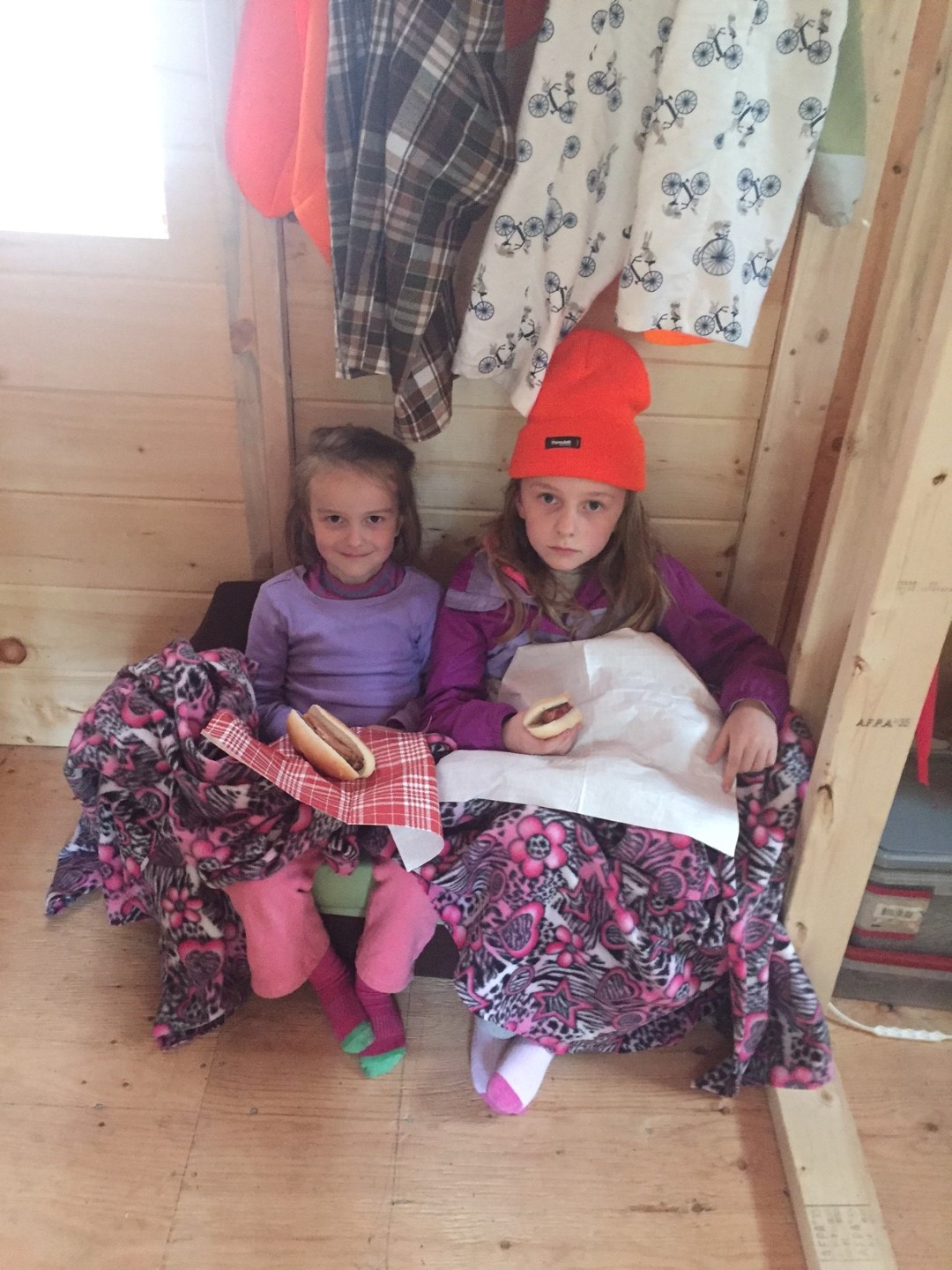 Weekend of November 12th, 2016:
After a very busy summer of clearing and building, we decided to take it a little easier this weekend.
Friday night, after getting the kids to bed, we managed to haul up and assemble a futon for the living room area.
Saturday, we went to North Bay to pick up mattresses for the bunk beds and visit mom.
Sunday, we roughed in a trail from the camp to the south side hydro line, we finsihed the day with a hike around some local trails.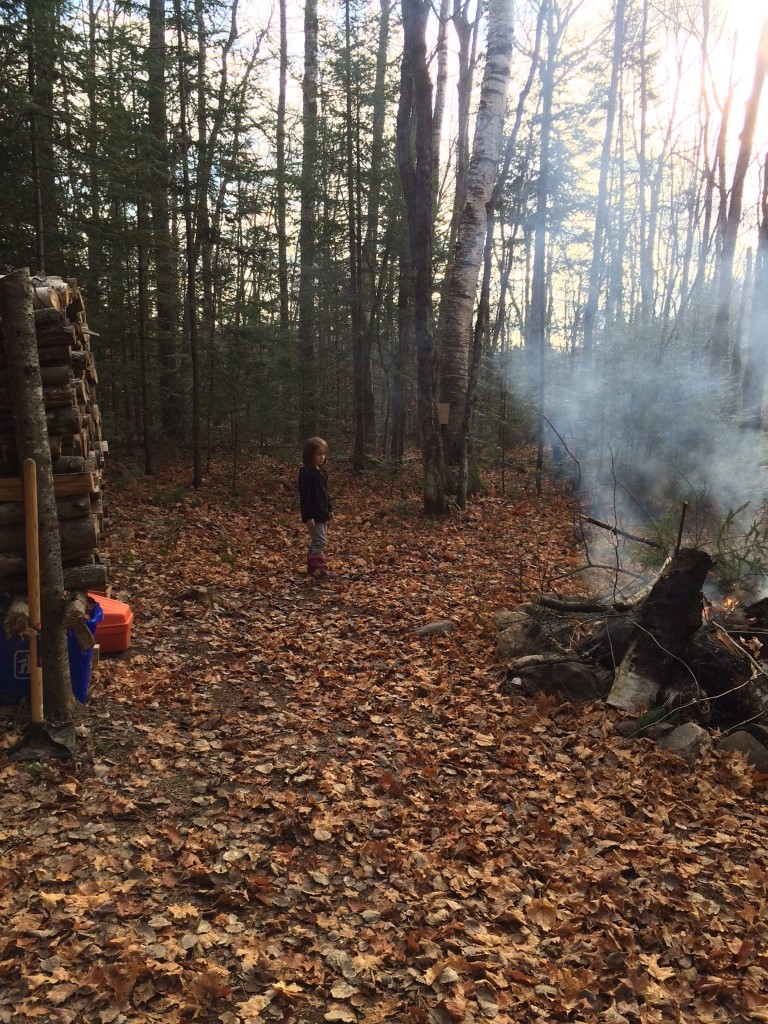 Random pics from Winter, 2016 / 2017: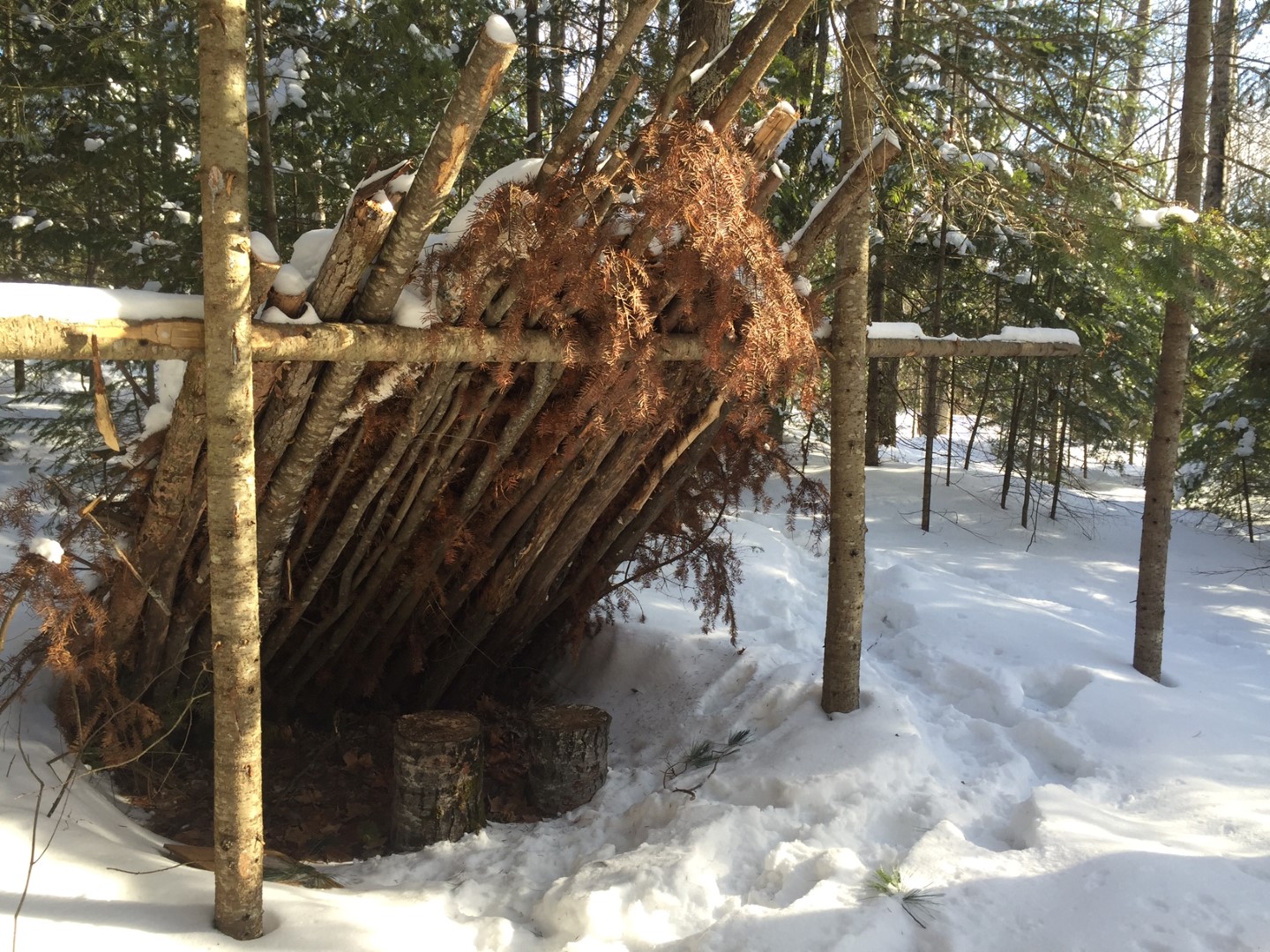 March Break, 2017:
A little bit of skiing, a little bit of work done and a whole lot of relaxing evenings by the woodstove!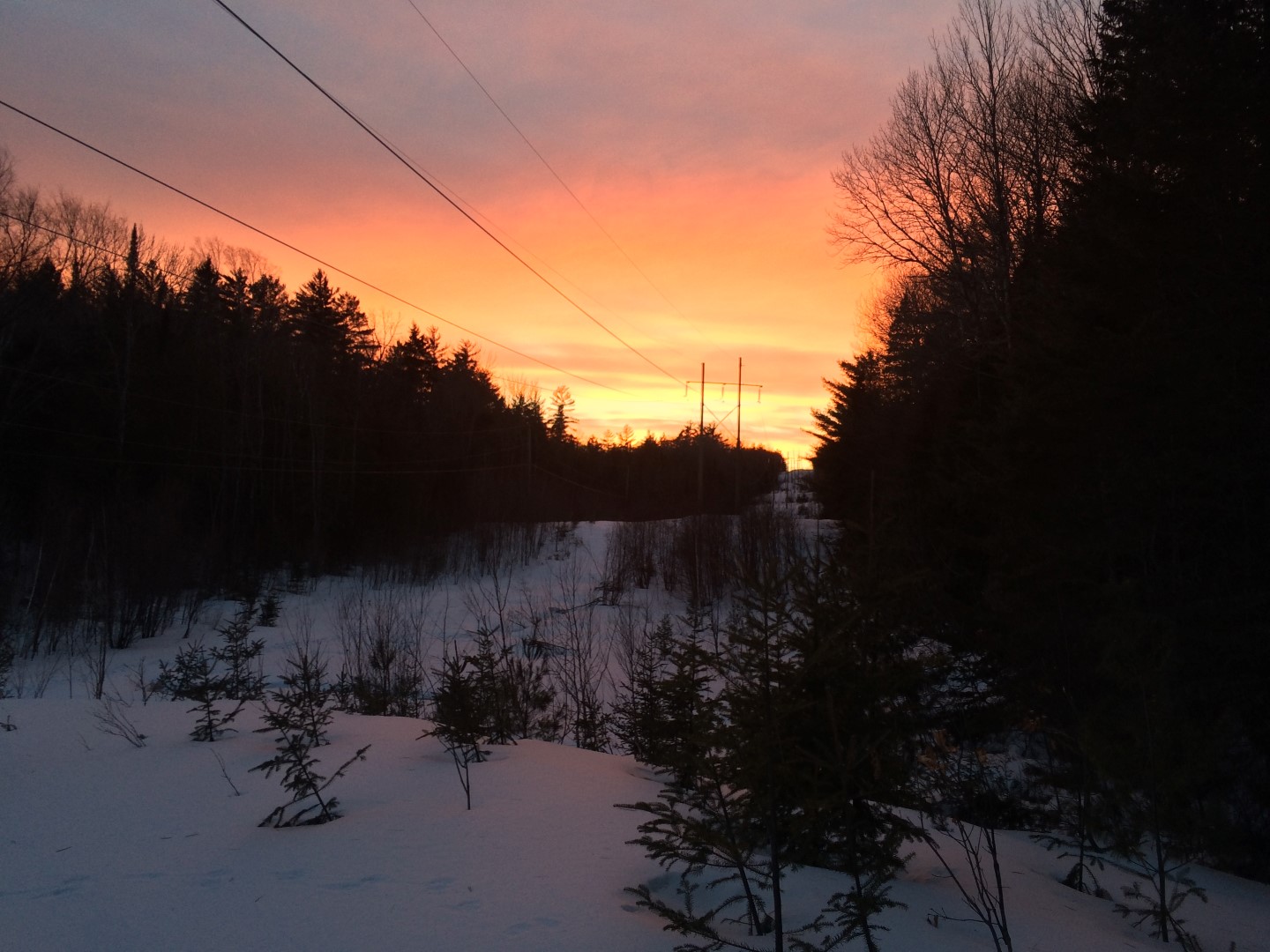 Spring, 2017:
Work obligations kept us from our usual spring routine. This was followed by rhino issues and some mice guests in the gazebo.
After some elbow grease (and cursing like a sailor) seems we might be getting back on track!
Summer, 2017:
With Brent's retirement (aka "camptirement") we had the fortunate opportunity to be able to spend a large majority of the summer at camp!
This time at camp afforded us to get a bunch of things done including adding solar, building a woodshed, building an outhouse,
adding a covered porch to the camp as well as complete a few other smaller odds and ends. The girls were amazing helpers all summer.
We did have a bitter sweet moment, our old boy Pete passed on father's day weekend, but we gained his nephew and great niece as a result (Piston and Petal).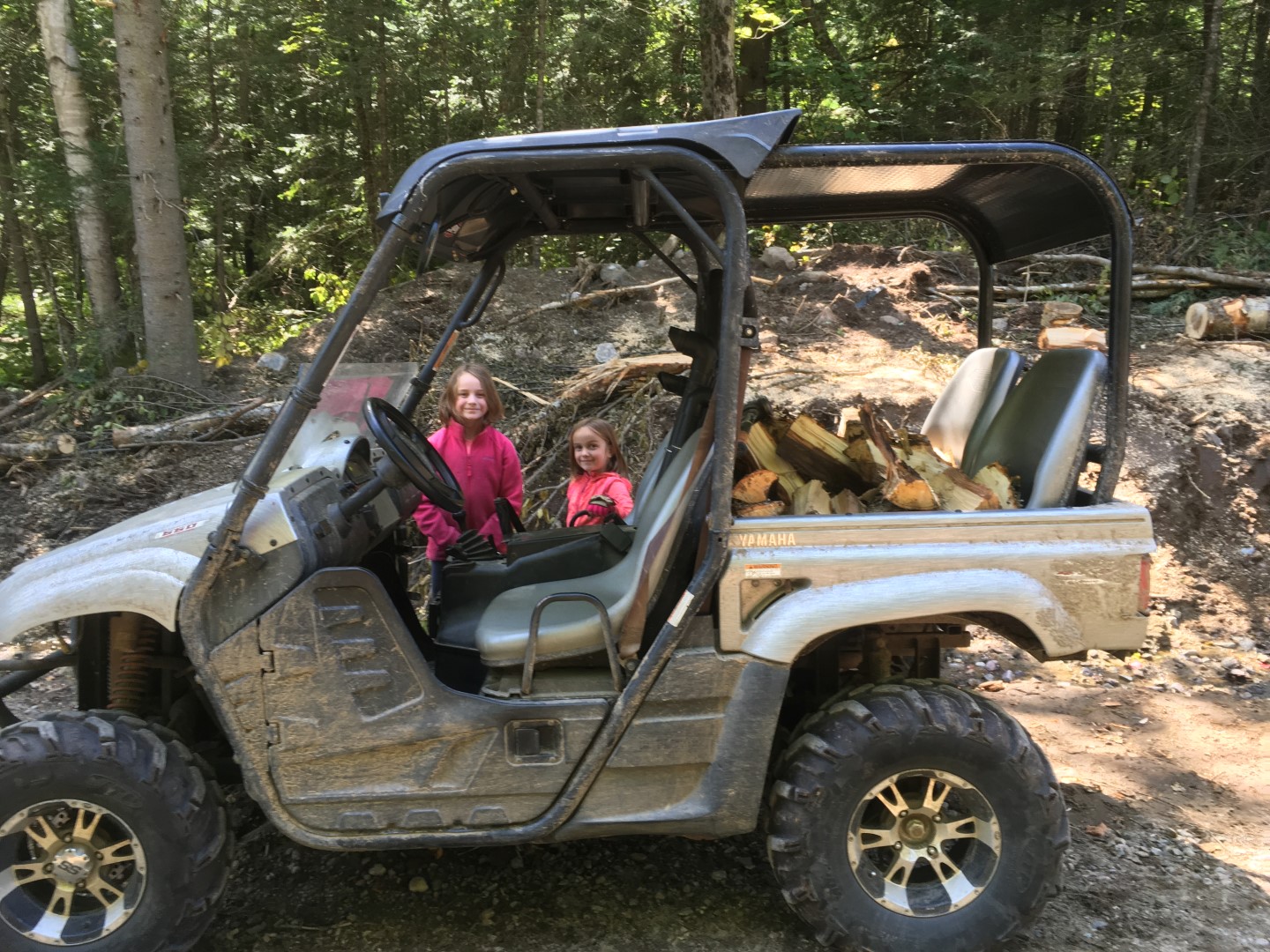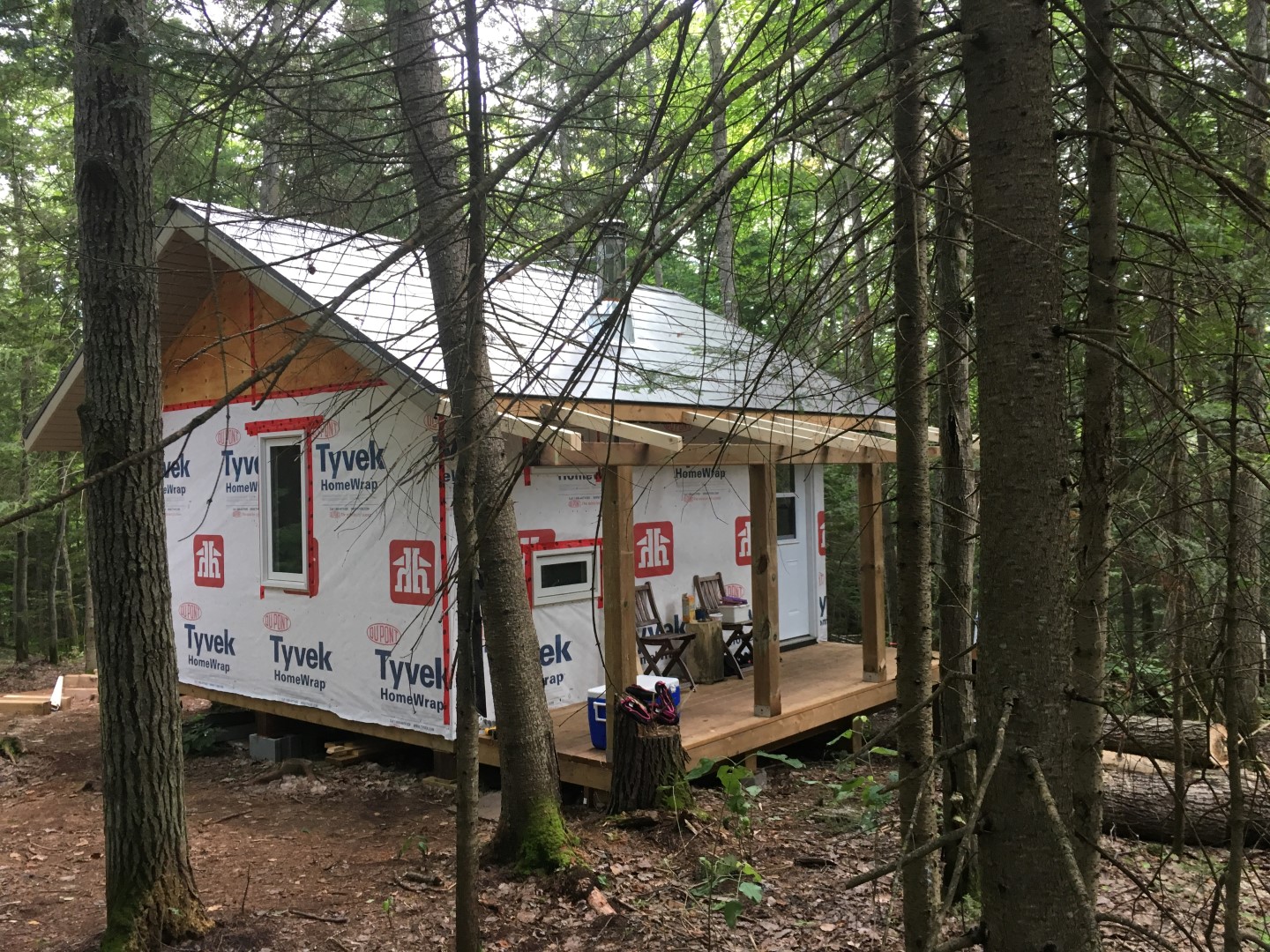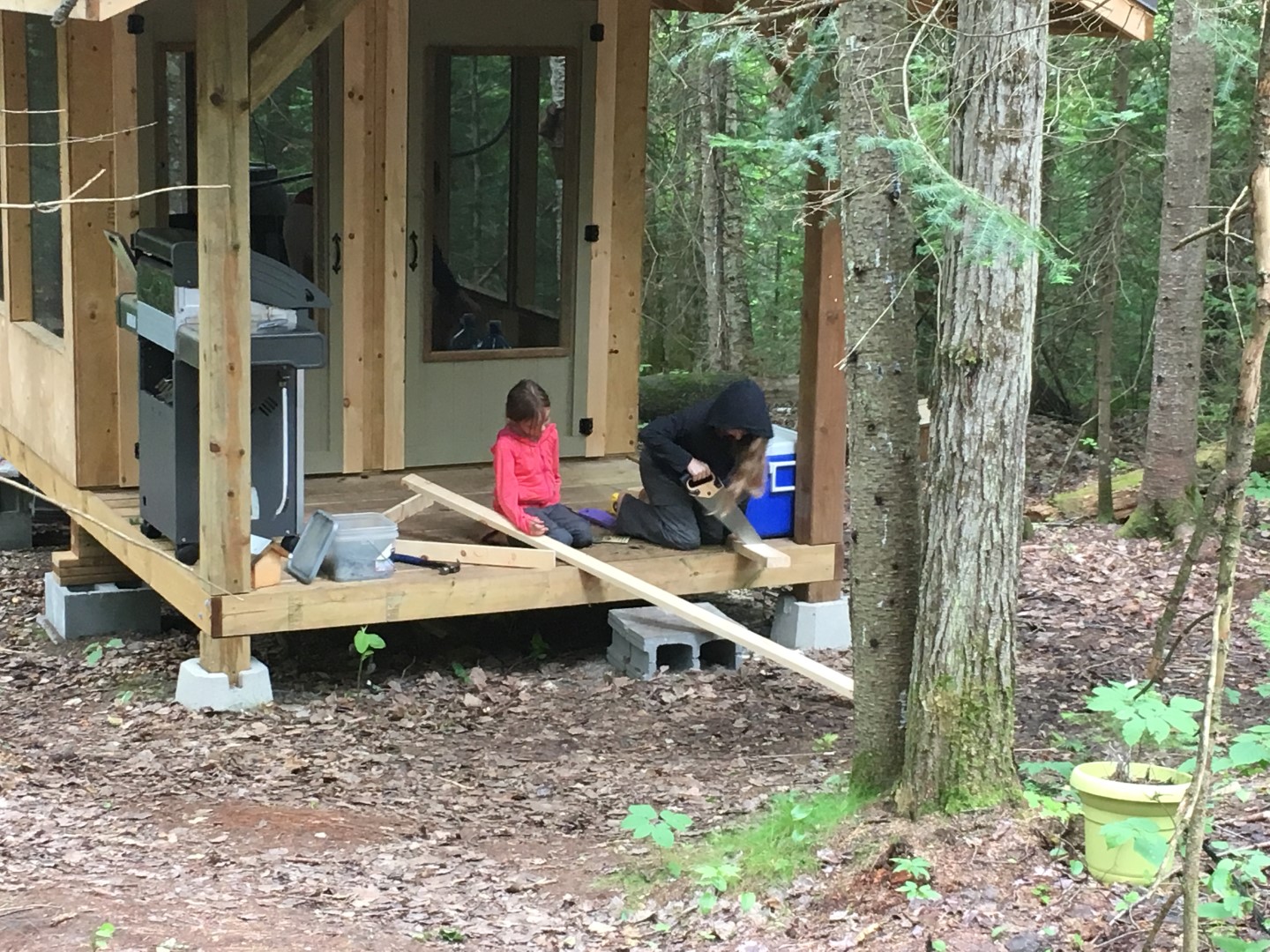 Fall, 2017:
Fall, this year, has proven to be a great time to clean up some odds and ends we started during the summer.
We've finished a good majority of our firewood supply for the 2018/2019 season, insulated a portion of our cabin floor,
finished some solar install work that was left in a temporary state during the summer and finished a lot of pine and
cement board in the cabin. We recently celebrated our 10 year wedding anniversary up at camp as well!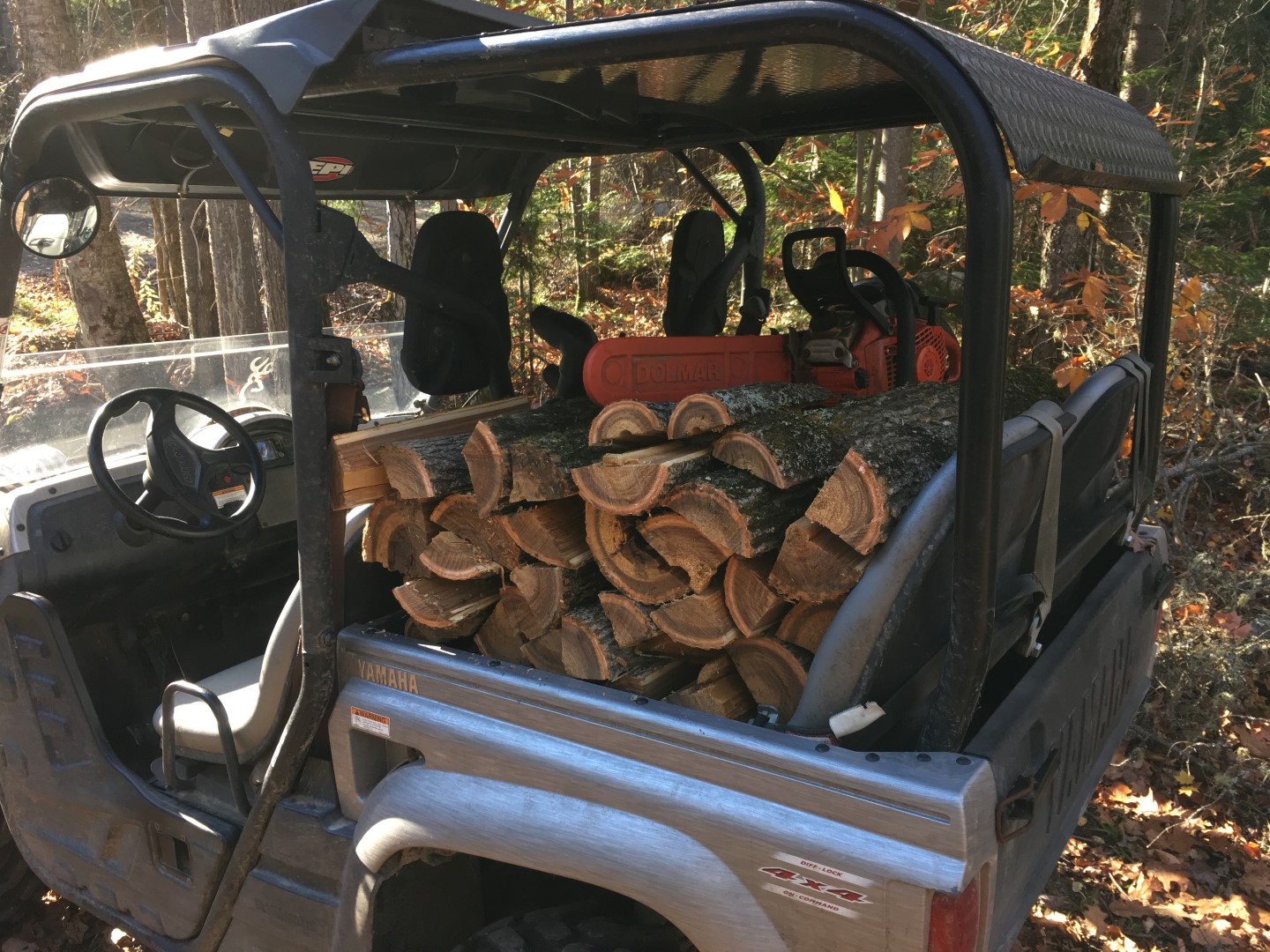 Christmas, 2017:
Winter, as many of you know, is my (brent) favorite time of the year. I believe the love for winter is growing in
the souls of my wife and children. For that I am very thankful and proud!
This winter we had the unique opportunity to spend two weeks at camp over the Christmas Holidays.
Even the dogs (which are supposed to be outdoor only dogs) enjoyed the benefits of this generous time of the year.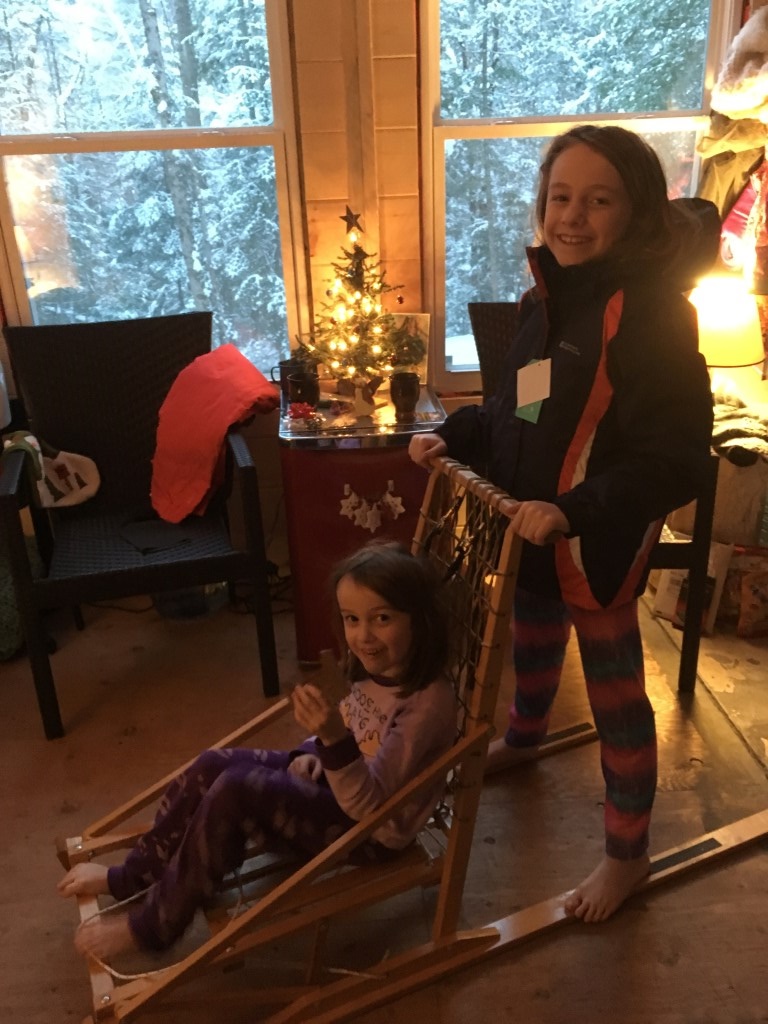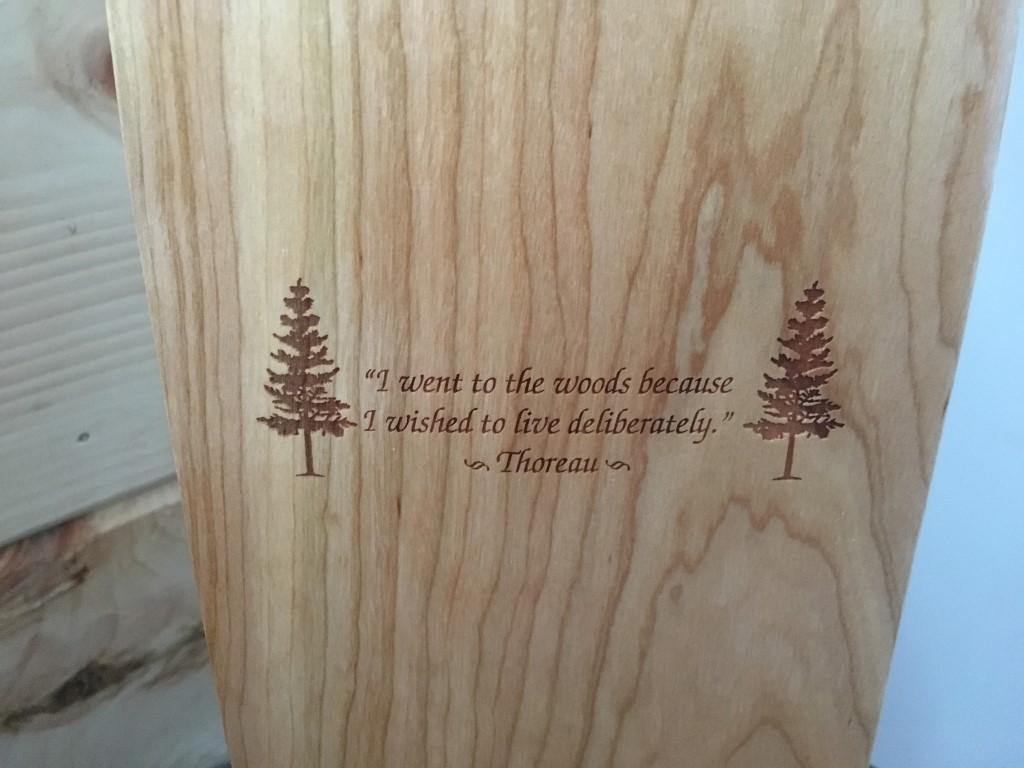 Weekend of April 7th, 2018:
The girls and I (brent) made a quick weekend trip into camp to give Katie some time alone at home to study.
Still lots of snow on the ground which we spent some of Friday night and Saturday clearing (and throwing at each other).
Addy and Taylor were both a big help with food preperation and general chores around camp.
Addy also spent some time designing her "dream cabin" which she hopes to build on the land when she's older.
During a previous trip, Katie added the Antoine Mountain patch to my infamous ski bum jacket!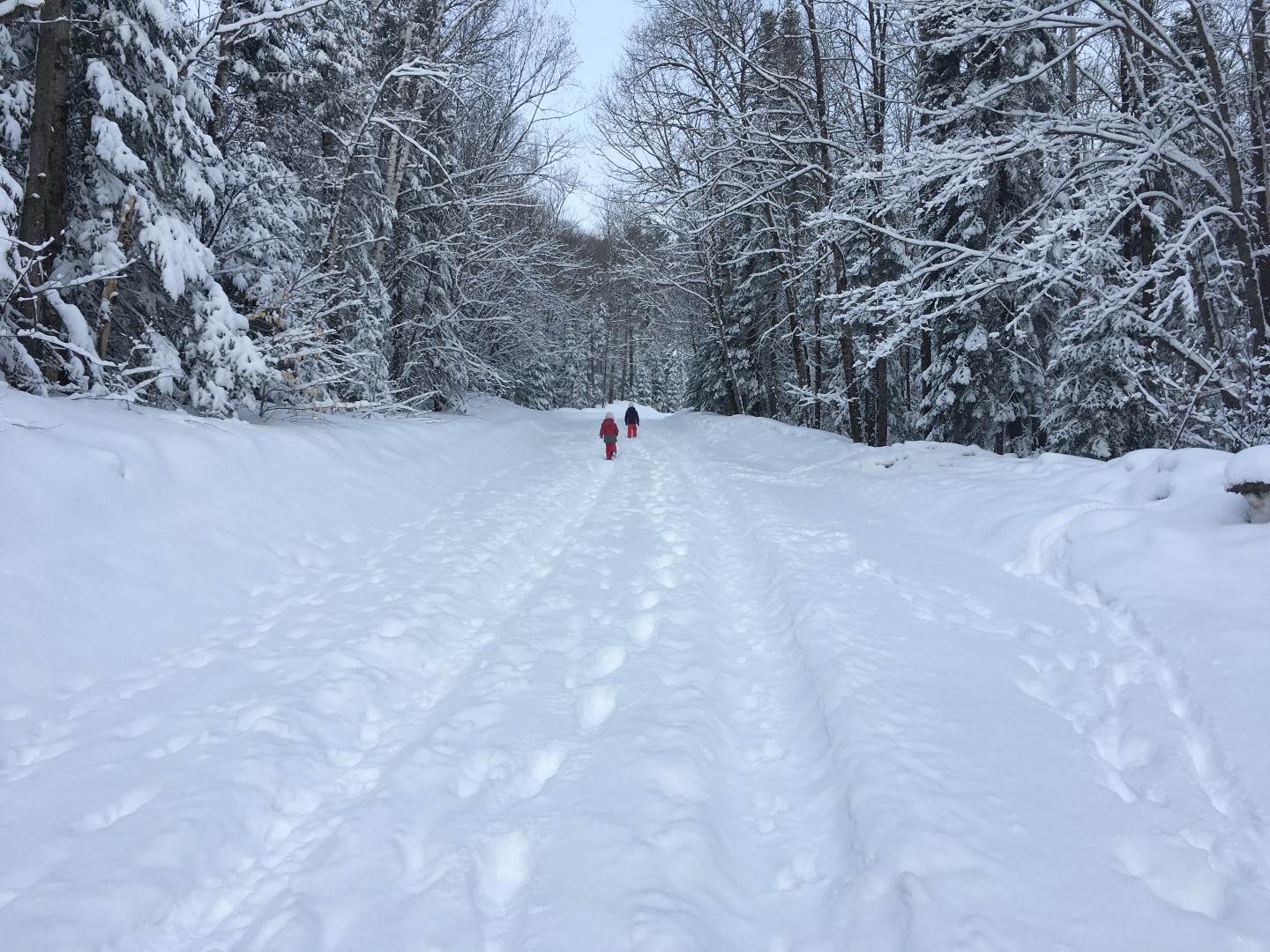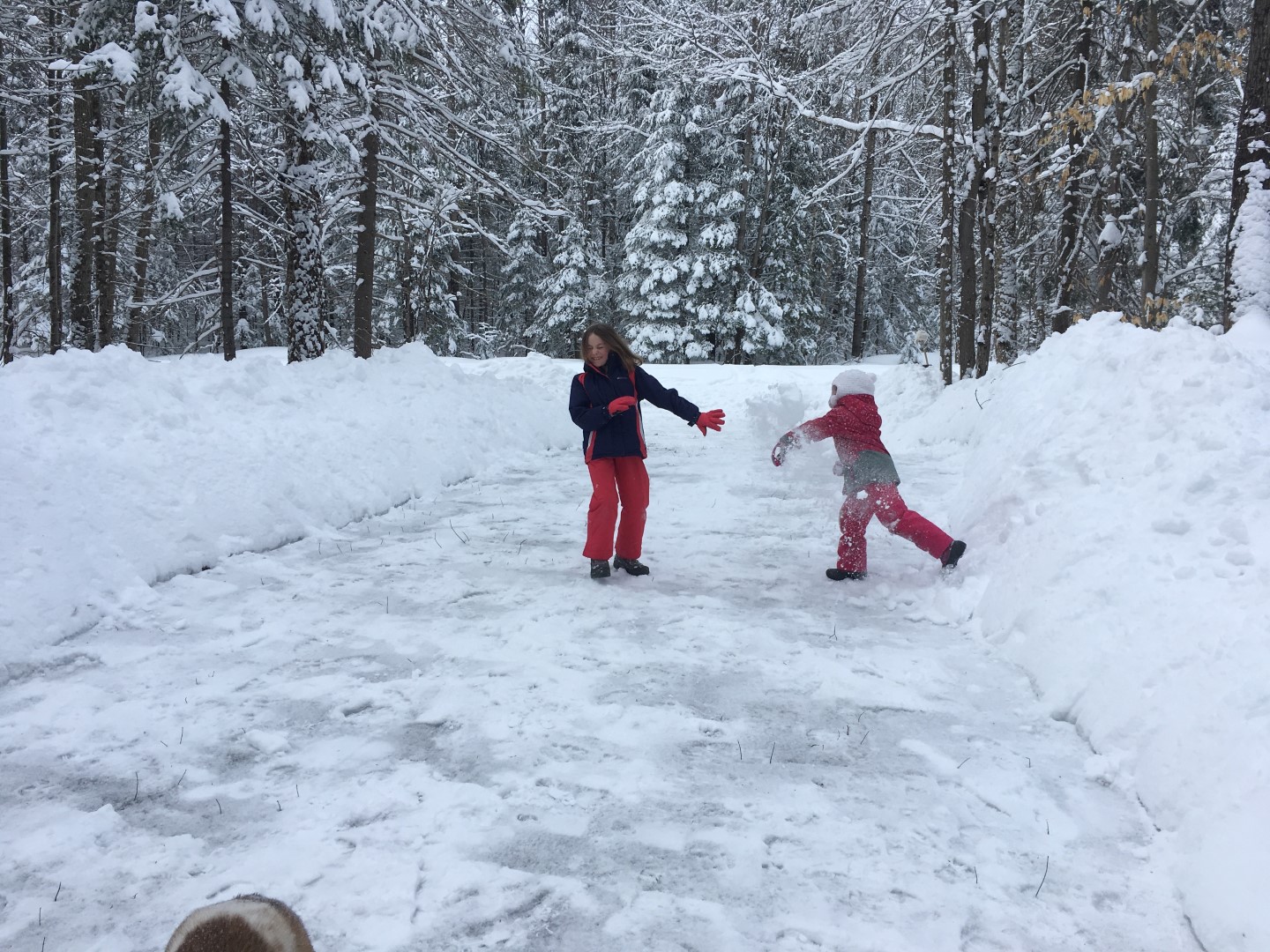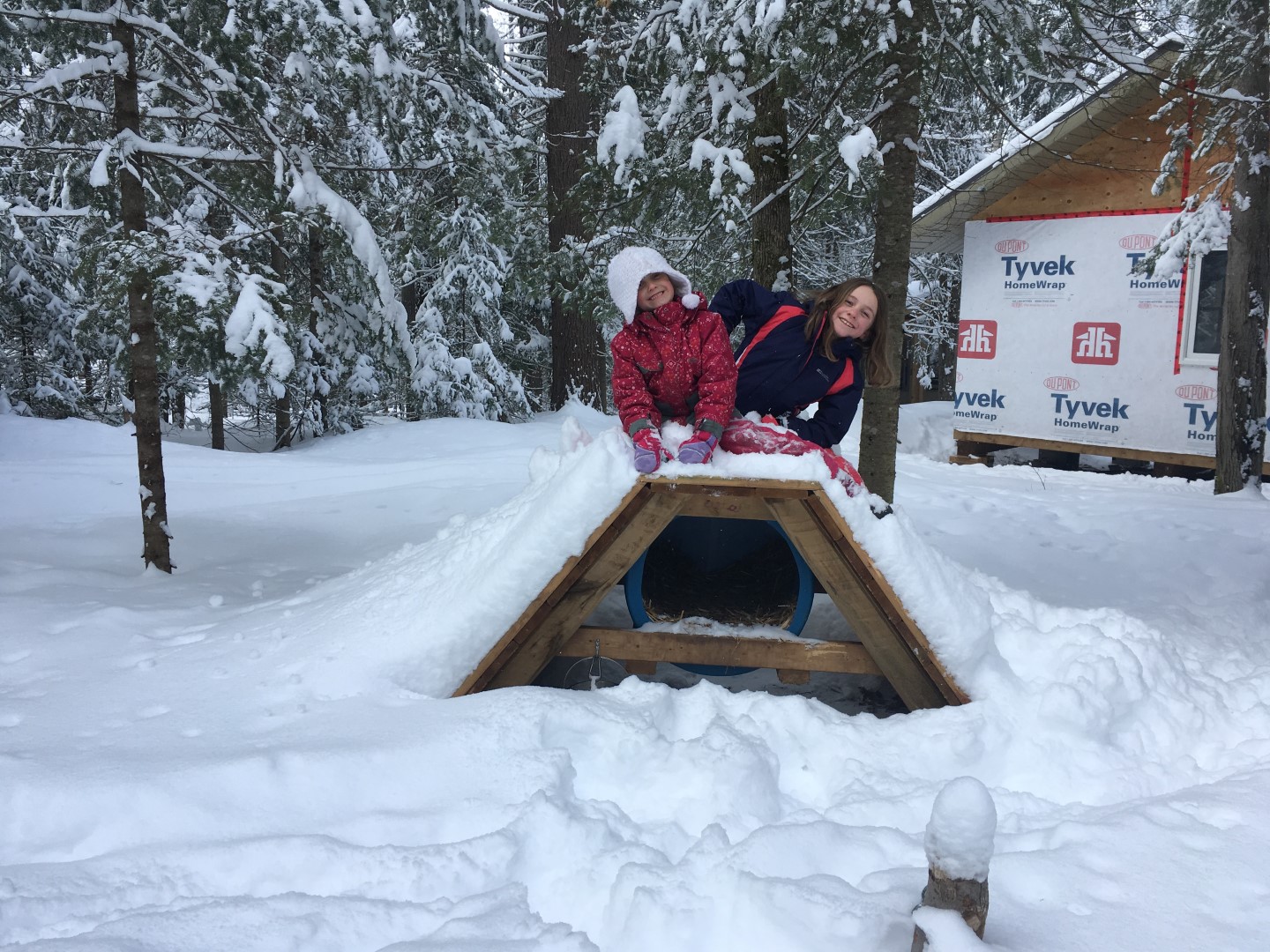 Spring, 2018:
This spring has proven to be much more productive than last year as last year Brent was bouncing between home and and work
in China, such a stark contrast! The snow held on late into the season this spring, but from there the weather took a nice turn.
We have tried our best to take advantage of this good working weather so a few projects have taken form.
These include: an addition on the woodshed which, for now, gives the ATVs a roof. More finishing work inside
the camp has been completed including pine and some pot light details and trim. We built a mirror for in the bathroom that
also houses the electrical panel. Firewood is completed for the next two seasons coming. Excavation of the pond has started
and although it currently looks like not much more than a large mud hole, we're excited for this project to take shape
over the next few years. We also added some software to a tablet to be able to monitor our solar system over wifi.
We're going to try our hand at a small straw bail garden this summer so we built a simple box to house this.
On a hike one afternoon we found an old trail on the south edge of the property, the trail had a small (and heavily rotted)
atv bridge. So we cleared out the trail and re did the decking on the bridge.
And finally, the kids ATV has made it to camp so we took the machines for a spin to the old mine!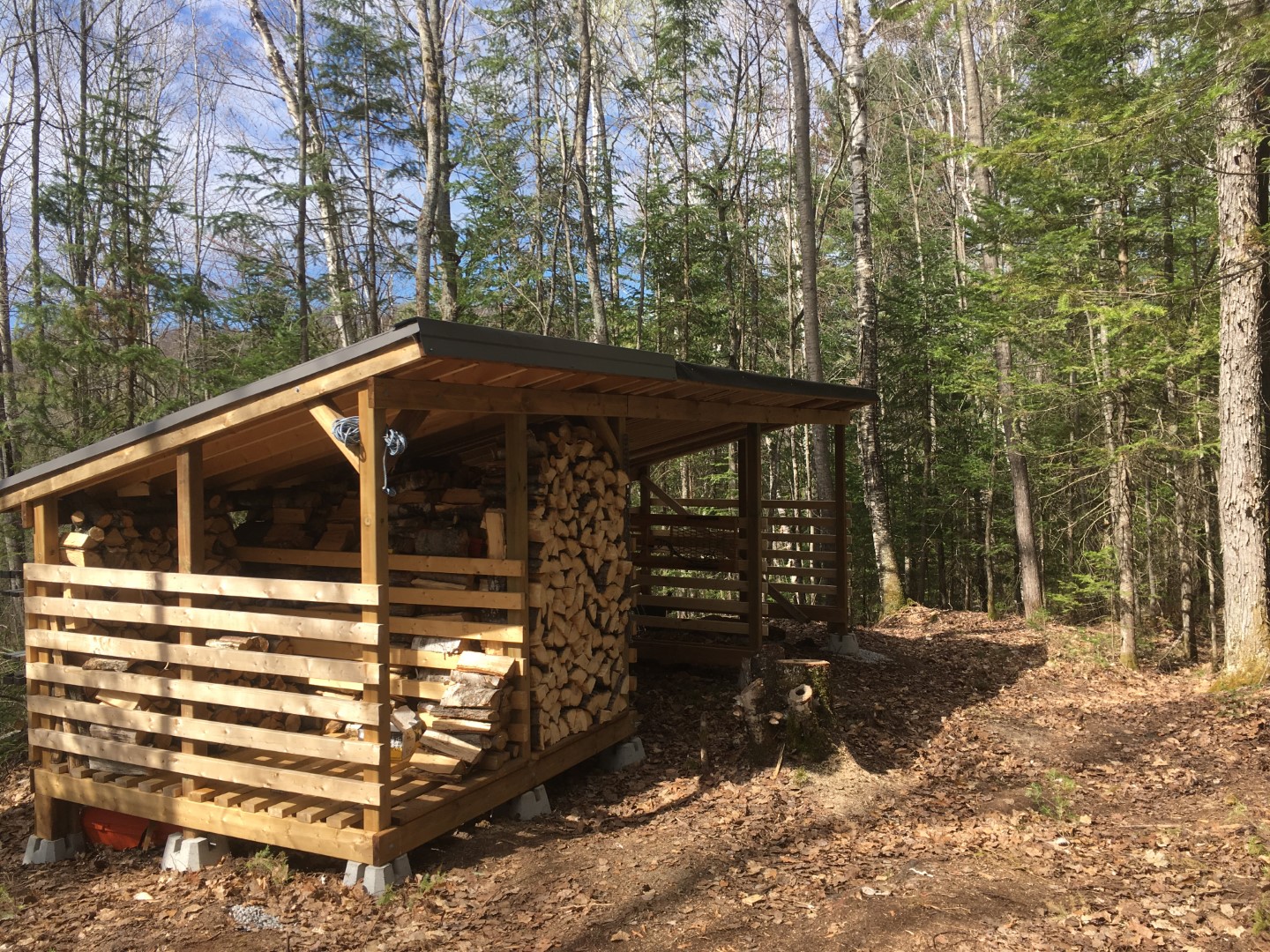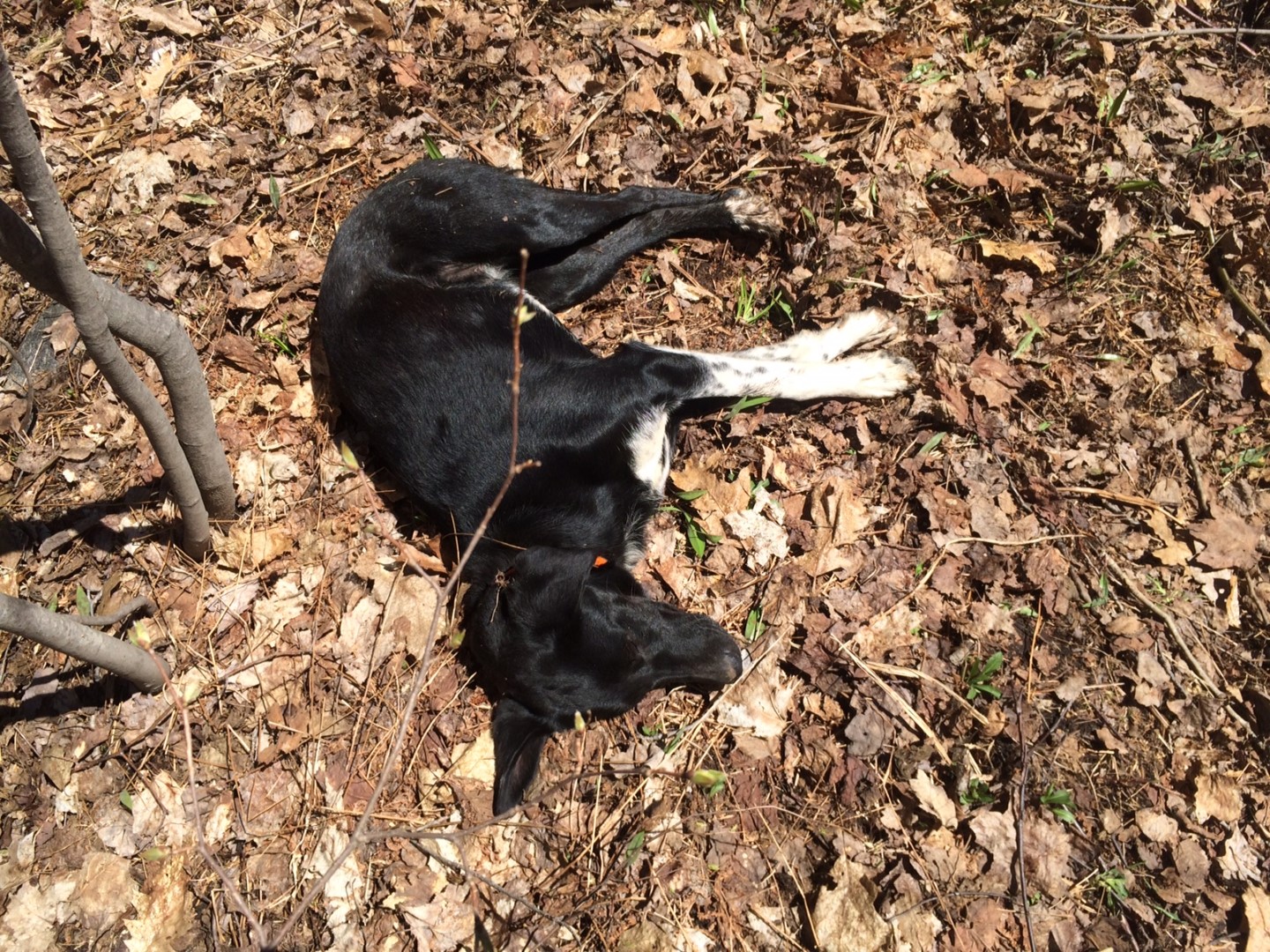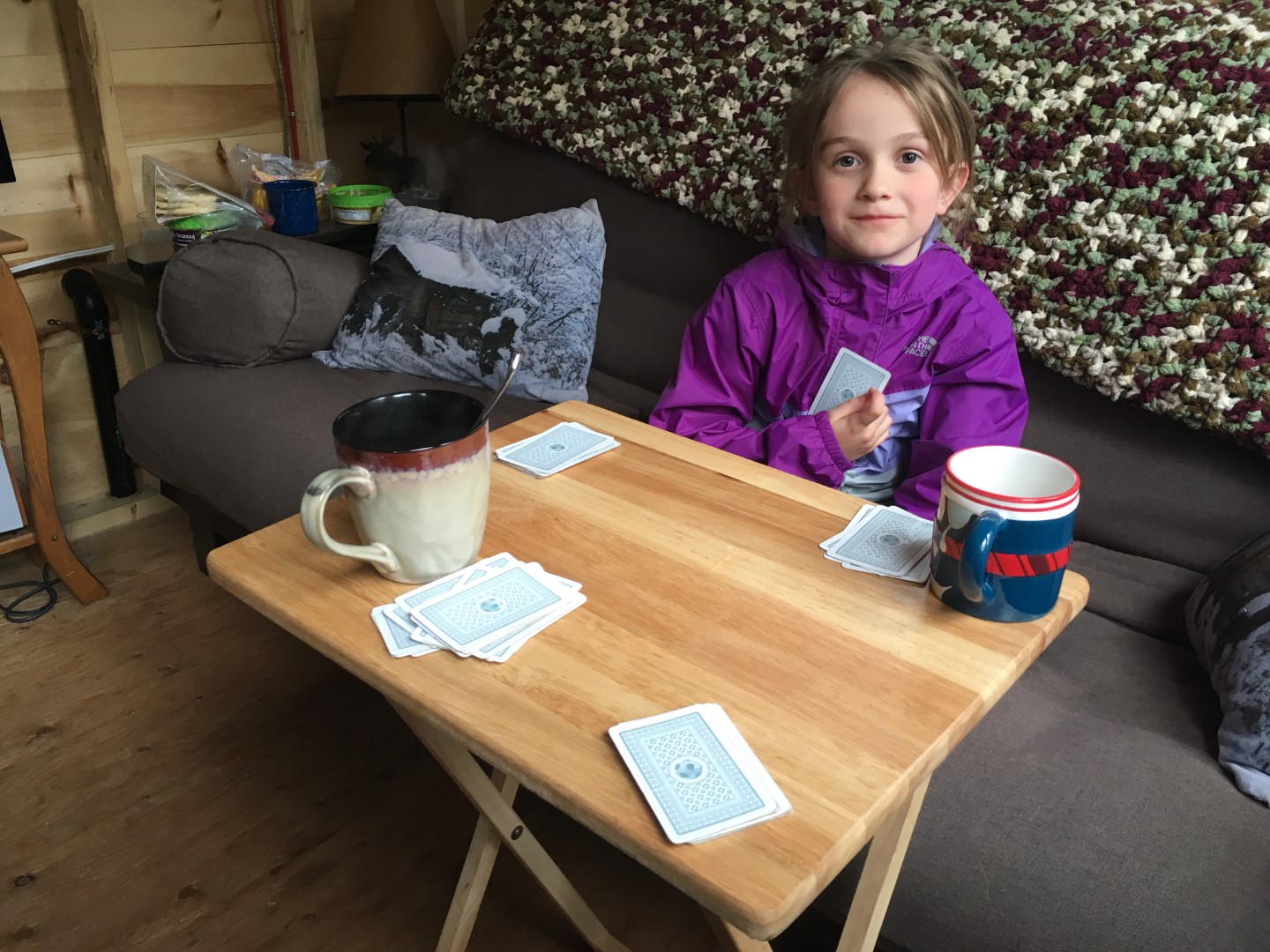 Summer, 2018:
Wow what a summer! It was hot, the forest fires were in full force and we worked hard but we had a great time!
Work completed includes: finished the roof and flooring the woodshed expansion, finished the roof and most of the interior in the outhouse,
added some more window trim inside the cabin, added some creature comforts around the camp, finished more pine inside the gazebo and cabin,
and finally started our board and baton cabin exterior. We also grew our own cherry tomatoes, potatoes and beans. This added to the produce we also grow at home!
We also took a day to help pitch in and clean up some road side litter along HWY533.
Now enough about work, for play we found a number of adventures to keep us busy as well. This year we took a few family horseback
riding lessons and trail rides at a local ranch. We made a couple smaller ATV trips (both girls are becoming super stars at driving their machine).
We went and saw Eau Claire Gorge, paddled Kioshkokwi Lake (Kiosk), found beaches we didn't know existed on the Ottawa river and on Manitou Lake,
introduced the dogs to canoeing and even made time for a bit of fishing.
This summer also provided some time to meet up with some old friends and neighbors and of course see some family in North Bay (while somehow capturing none of that on camera)!
To finish it all off, although all were sad to leave camp, Addy and Taylor were happy to get back to school and start Grade 5 and 2!
Hope everyone else had a great summer!
(note: please see archive folder link above for previous trip logs)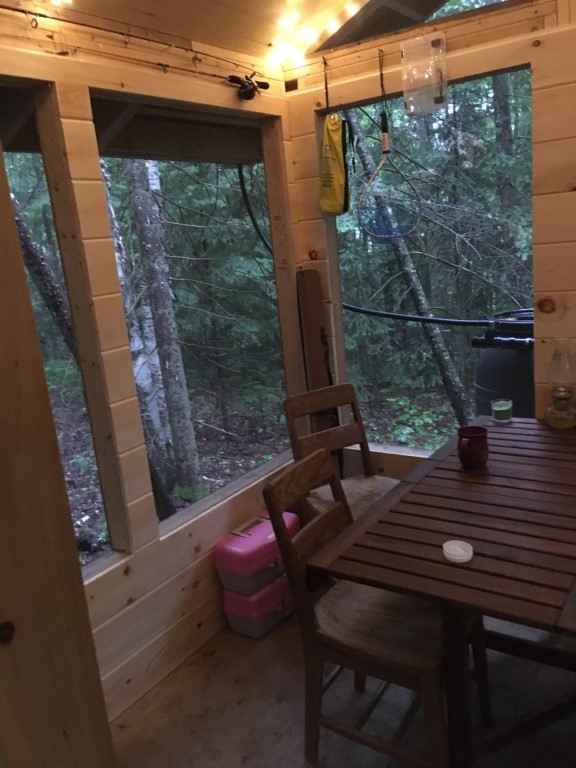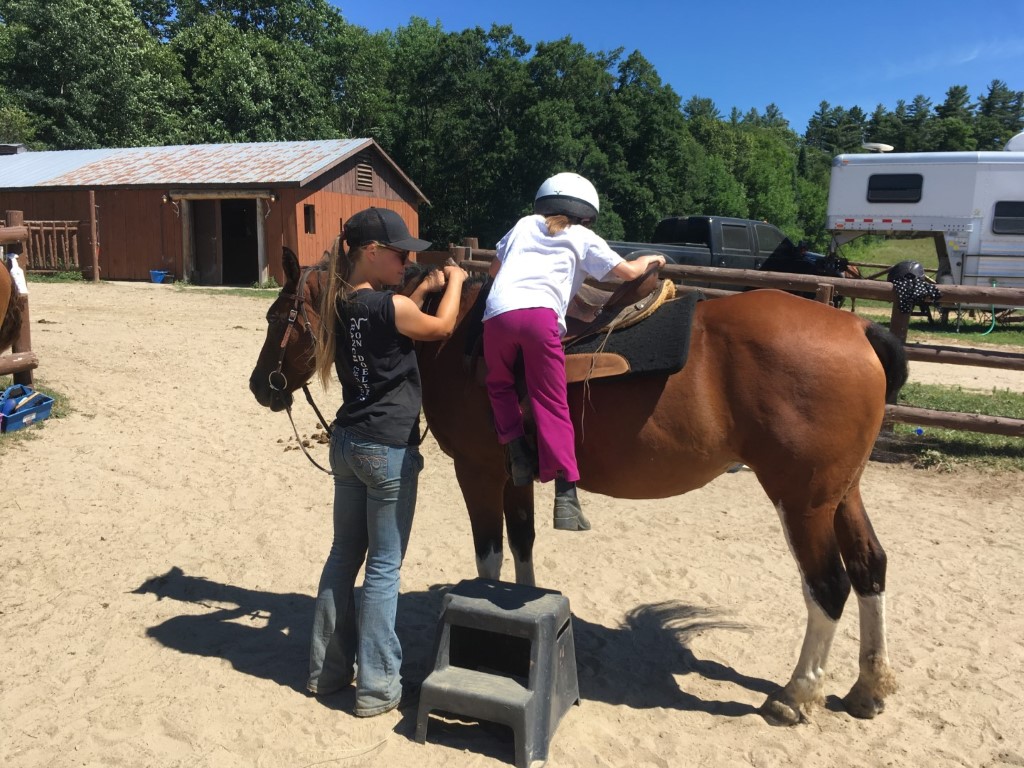 Fall, 2018:
Some pictures from random trips taken this fall.
Snow came early this fall and we're hopefully it grows deep and stays long this season.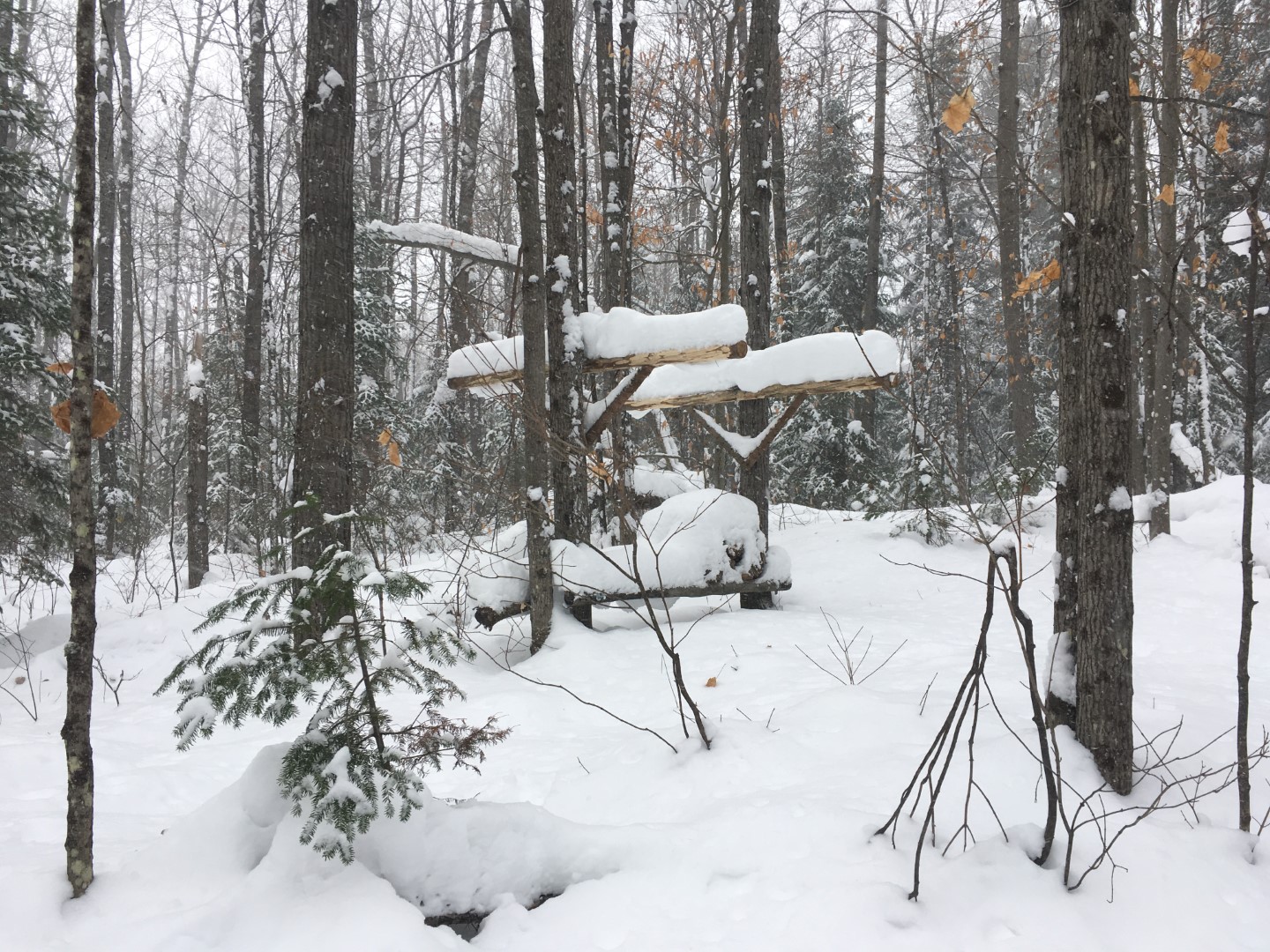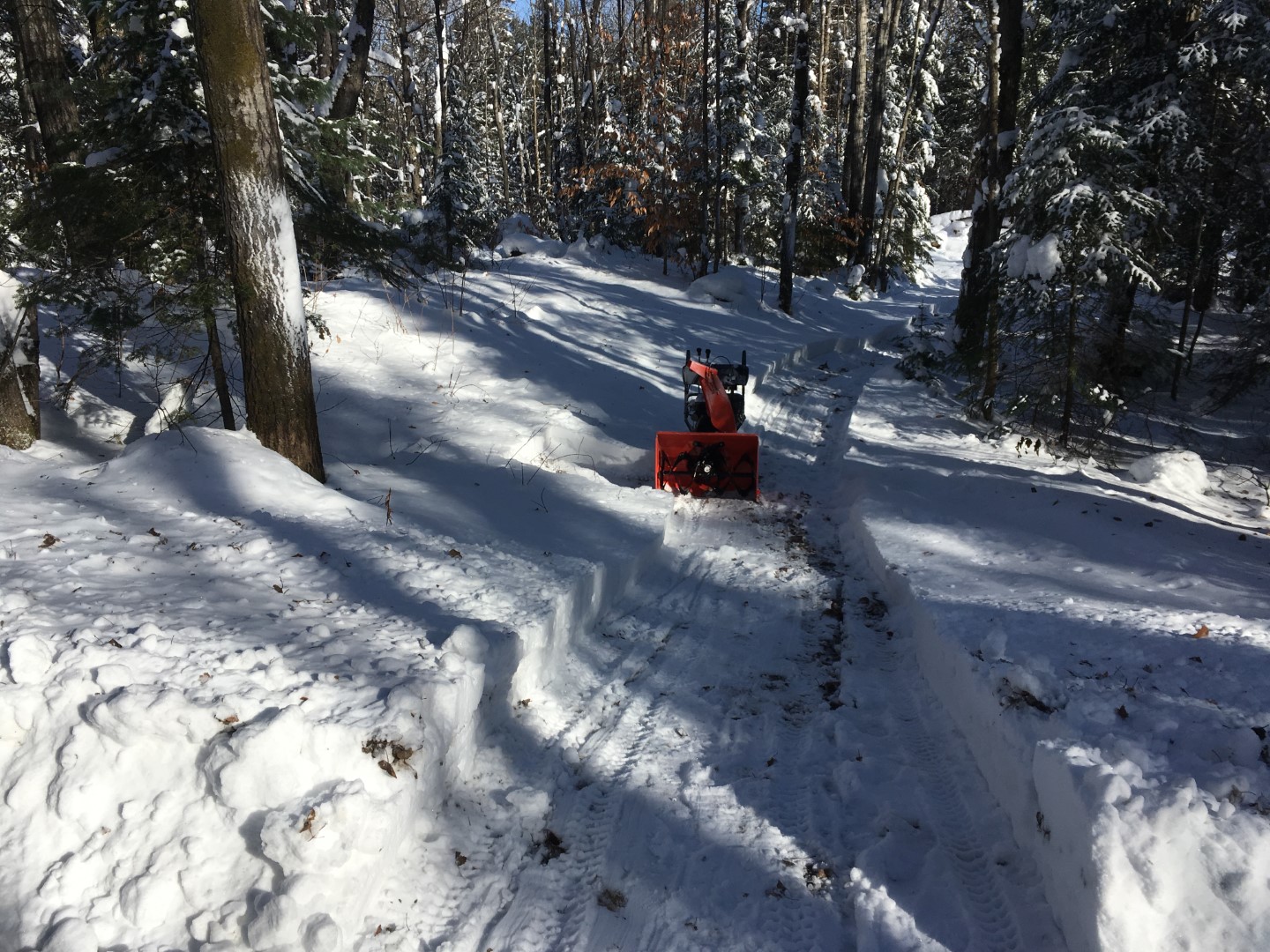 Winter, 2019:
The year of snow! Wow there was a lot of snow this year, it came early in the fall and fell consistently all season.
While we didn't get a lot of snowmobiling in, we were certainly happy to have the new (to us) sled this year to help haul
gear to camp, haul firewood and go for some small exploring trips.
Pics from random winter trips and the kid's March break week.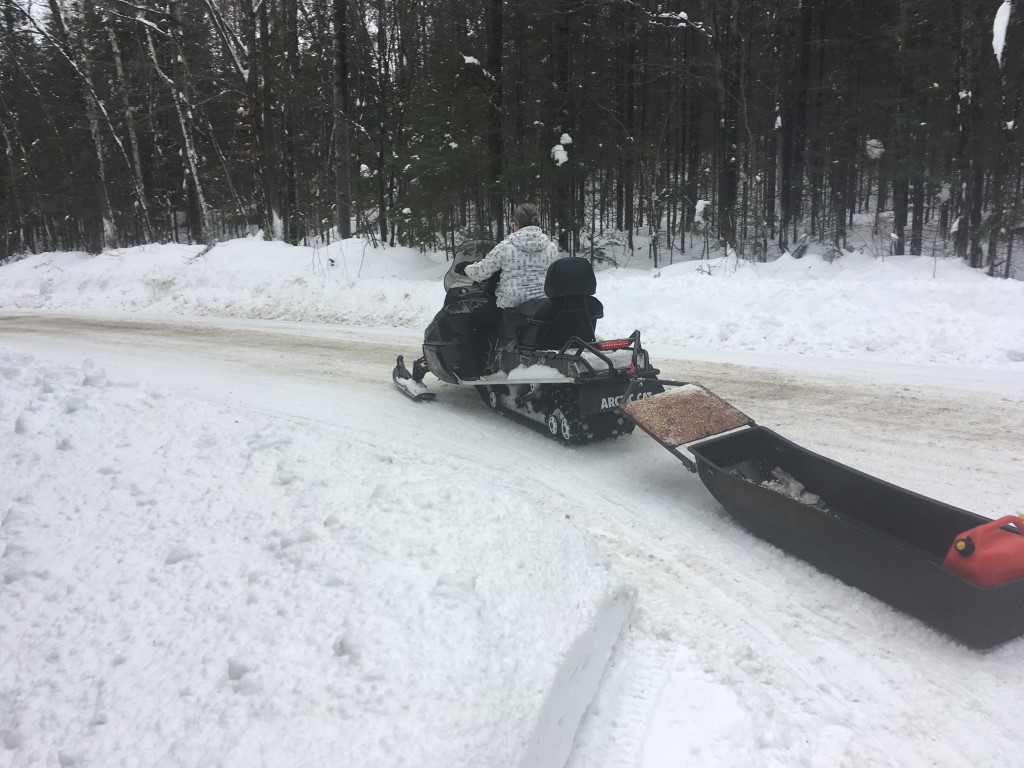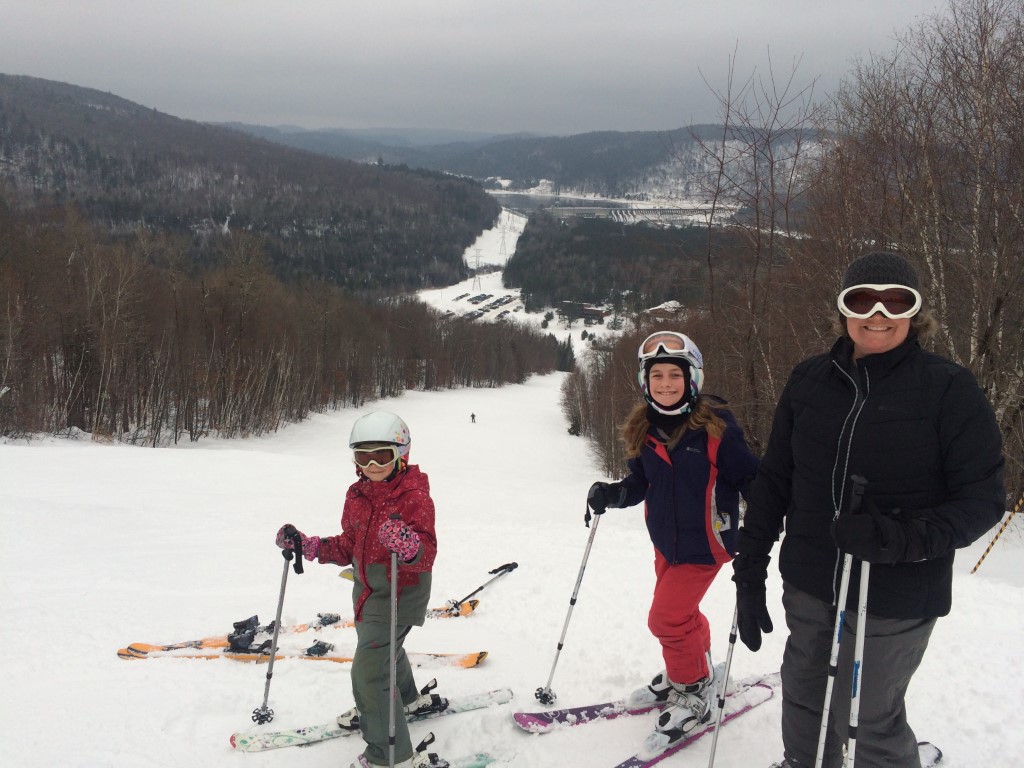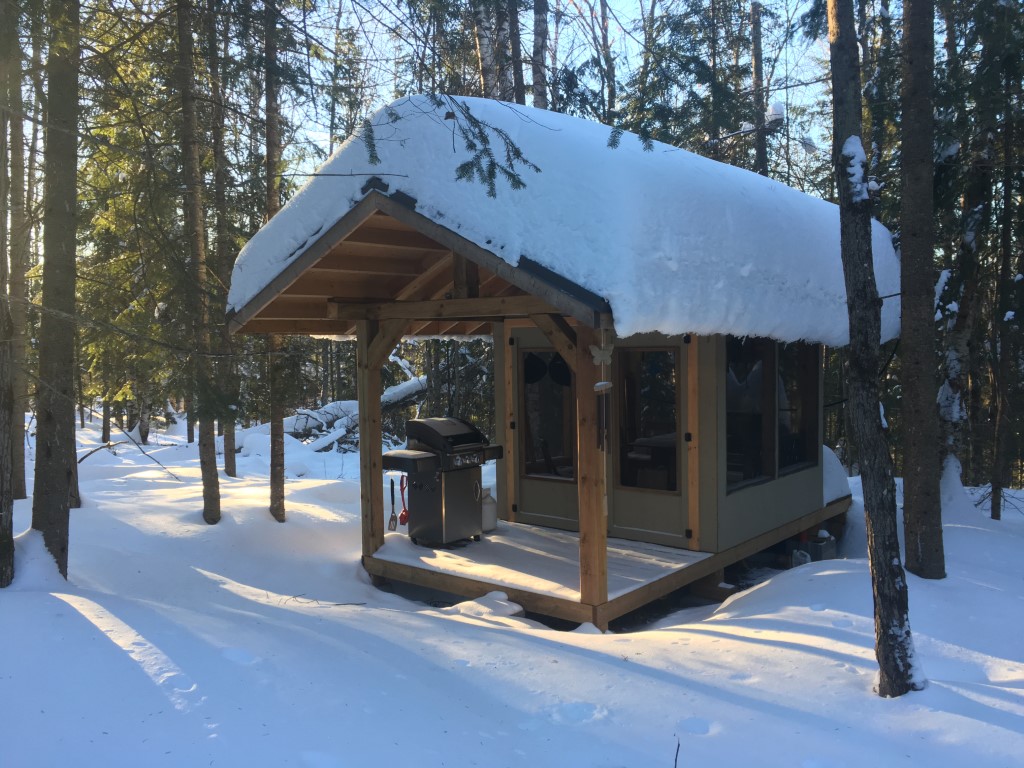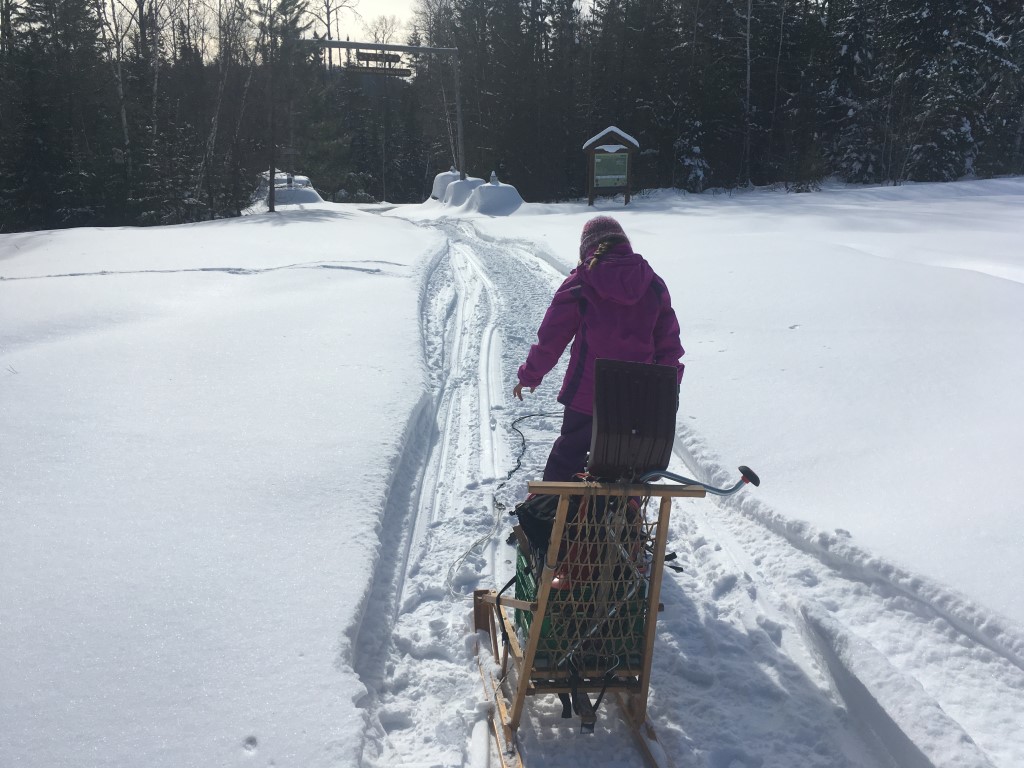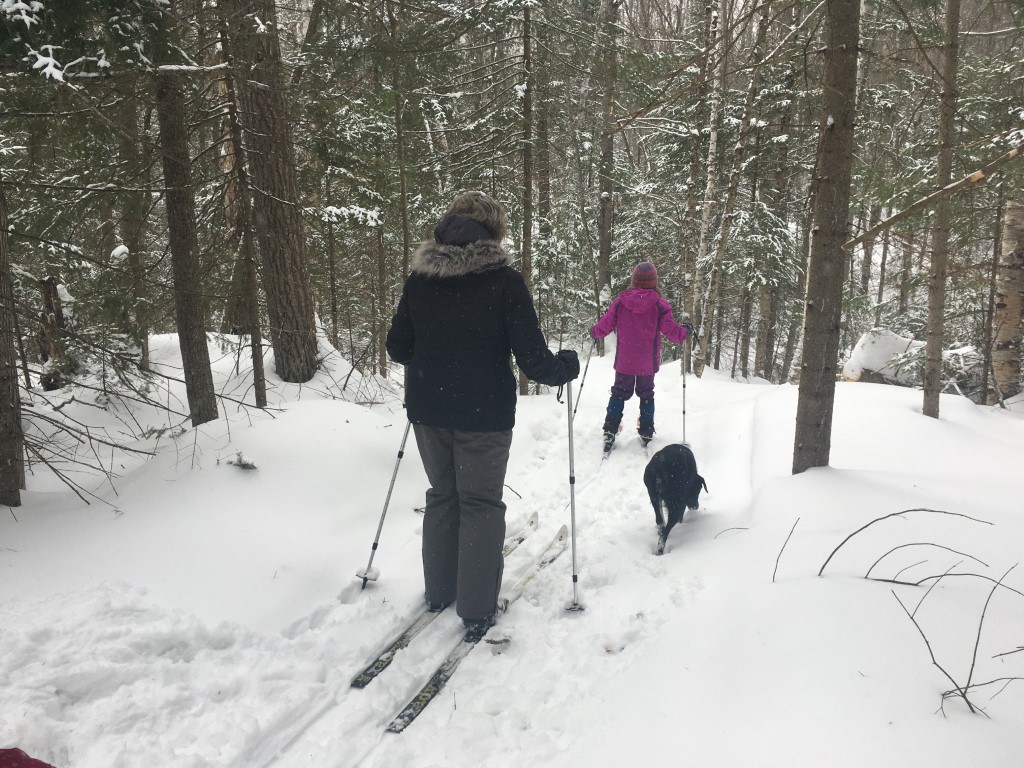 Game Cam Pics: